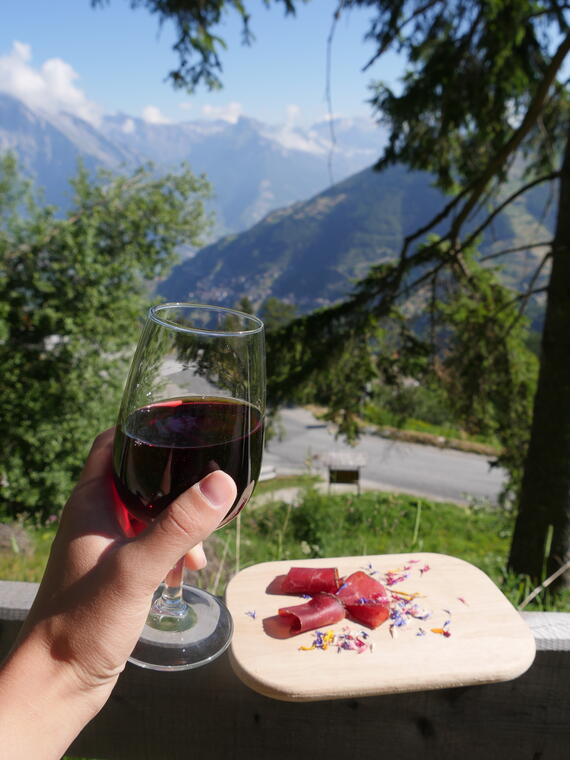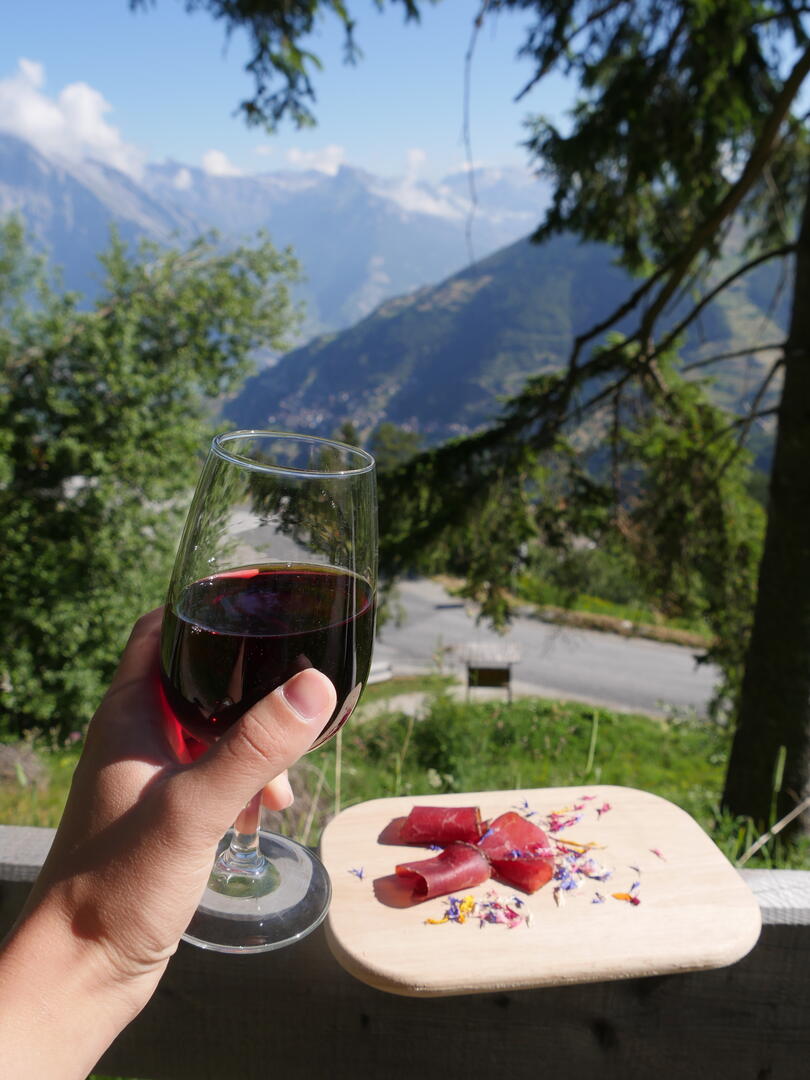 Gourmet walk
Sports and leisure,
Regional Products,
Pedestrian sports,
Gastronomy,
Hiking
in La Tzoumaz 
A gourmet trip around the resort

A trail of several hours to discover our beautiful resort. On the program, 7 theme posts.

The programme :
Post 1 Auberge La Tzoumaz or Trappeurs
Welcome & Breakfast
Post 2 Le Marché of La Tzoumaz
A drink
Post 3 Rest. la Croix de Coeur
Aperitif
Post 4 Chez Simon
1st plat
Post 5 Maison de la Forêt
Raclette
Post 6 Bar Les Etablons
Swissrock coffee
Post 7 Le Blanc or Papill'on
Surprise dessert

Registration possible at the beginning of June.
Groups (Max capacity)

10 Person (s) mini
50 Maximum number of people
From

July 14, 2023

to

August 18, 2023
60 CHF

80 CHF

40 CHF

Registration will open from June 1st
Schedules

Each friday from

July 14, 2023

until

August 18, 2023

at 8:30 AM

* Subject to favorable weather