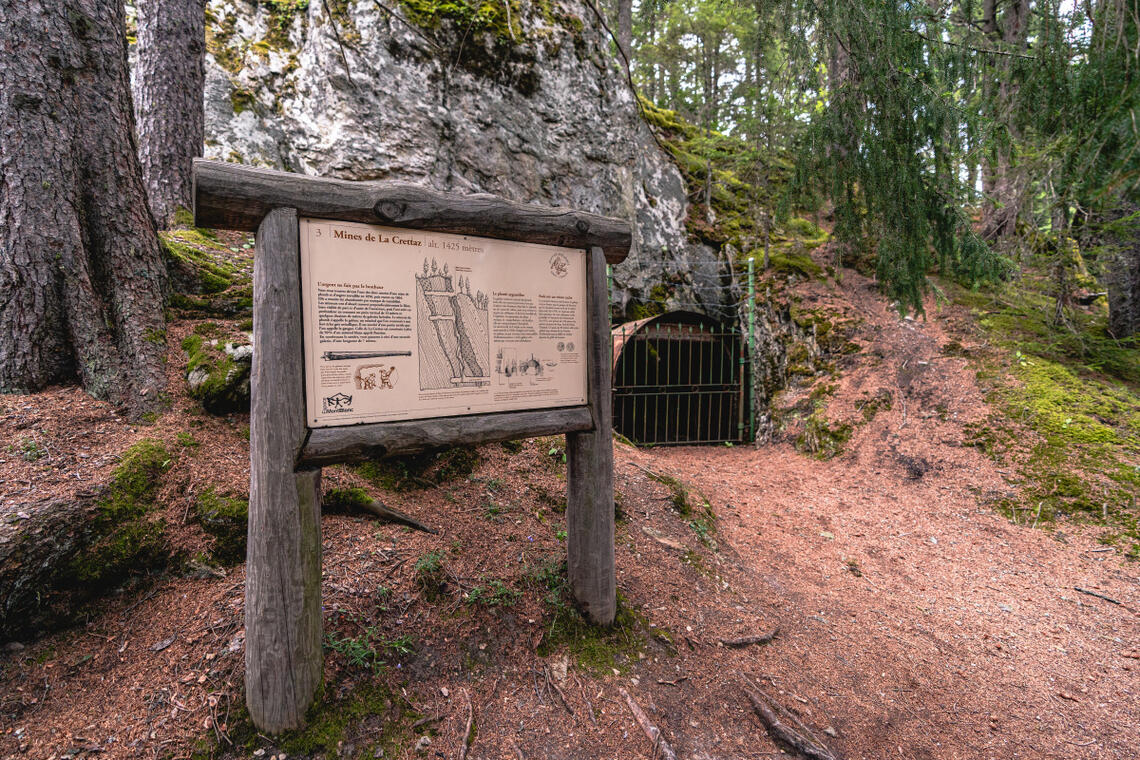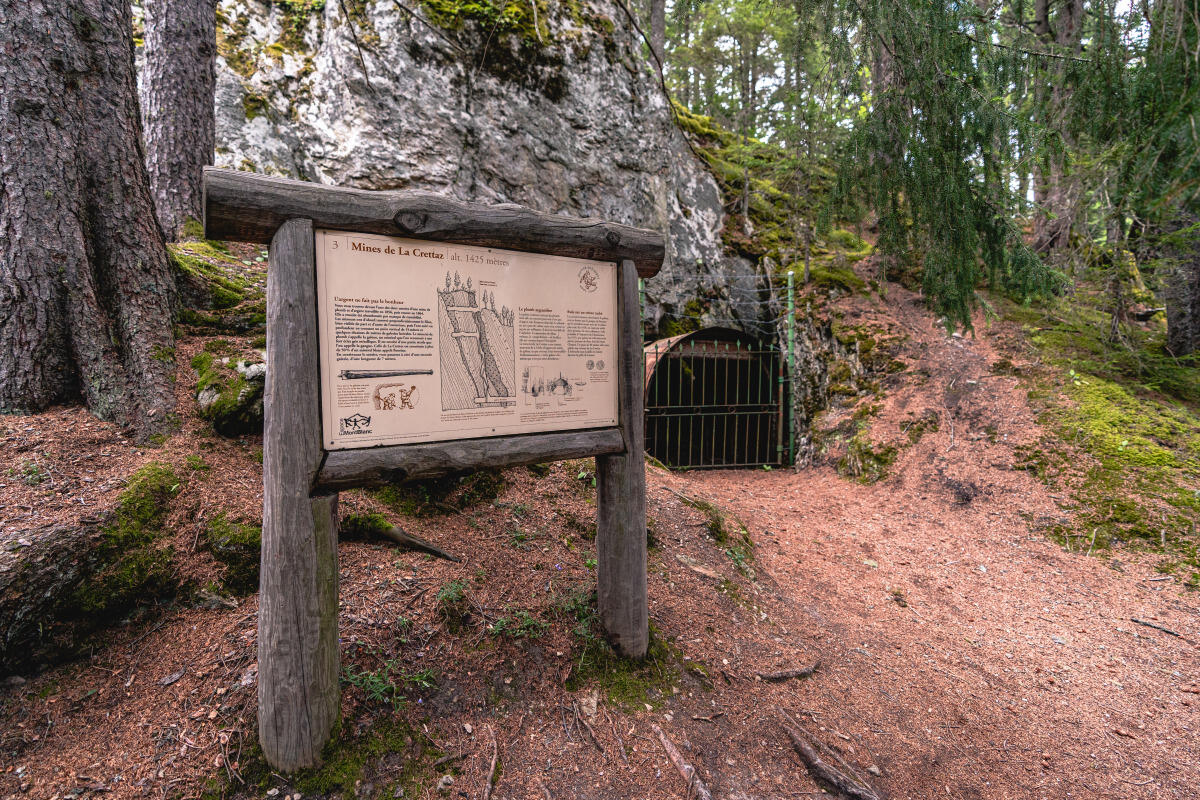 Mining heritage
Historic site and monument,
Industrial site,
Mine
in Chemin-dessus
The oldest iron mine in Valais and the most significant ore deposits in the canton

The soils on Mont-Chemin contain some of the most diverse minerals in Switzerland, ranging from clear quartz to gold. Iron mining here began in the 5th century. Later, other minerals also started to be extracted, among them fluorine, lead, silver, marble and quartz. Mining activities peaked between 1930 and 1950. Today, traces of these mining activities can still be seen on the terrain. Hikers can
learn all about the region's mining heritage along an educational trail.