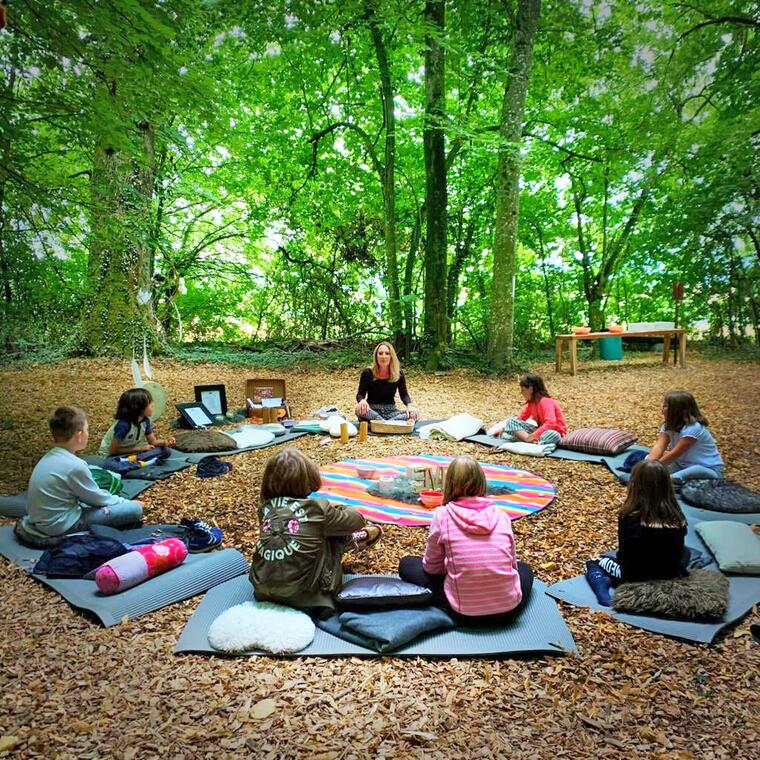 My Magic moment workshop
Entertainment/recreation,
Drawing,
Board games
in La Tzoumaz 
A moment of relaxation for children or in duets with a parent.

A workshop for kids from 6 years old, with or without adults, to allow both younger and older ones to grow in confidence, manage their emotions and develop their calm inside. Games, relaxation, thankfulness, breathing, drawing, body movements…. The workshop lasts for 1hr and takes place outside if the weather allows and is run by a professional who will allow both parents and children to experience a truly magic moment !
The workshops are on each date from 2pm to 3pm and from 3.30pm to 4.30pm.
Spoken languages

Documentation
Groups (Max capacity)

4 Person (s) mini
15 Maximum number of people
From

June 1, 2023

to

August 31, 2023
25 CHF

20 CHF

• WITH VIP PASS:
-20% on the activity
Schedules

On

June 28, 2023

from 2:00 PM to 3:00 PM and from 3:30 PM to 4:30 PM , from 2:00 PM to 3:00 PM and from 3:30 PM to 4:30 PM

On

July 5, 2023

On

July 12, 2023

from 2:00 PM to 3:00 PM and from 3:30 PM to 4:30 PM , from 2:00 PM to 3:00 PM and from 3:30 PM to 4:30 PM

Each sunday from

July 16, 2023

until

July 23, 2023

from 2:00 PM to 3:00 PM and from 3:30 PM to 4:30 PM , from 2:00 PM to 3:00 PM and from 3:30 PM to 4:30 PM

On

August 20, 2023

from 2:00 PM to 3:00 PM and from 3:30 PM to 4:30 PM , from 2:00 PM to 3:00 PM and from 3:30 PM to 4:30 PM