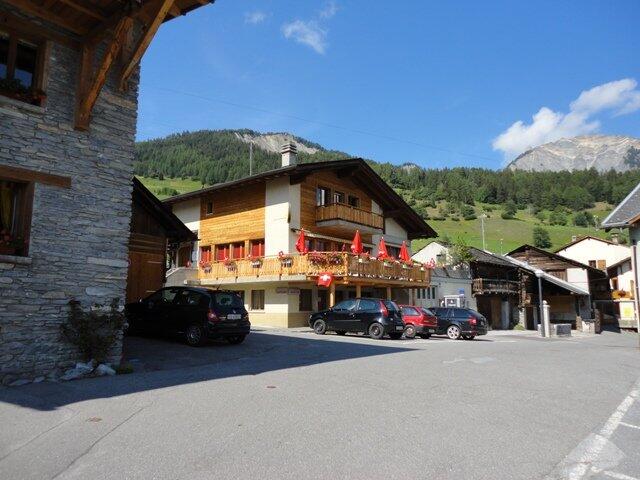 Café du Village du Levron
Restaurant,
Cheese specialities,
Mediterranean cuisine,
Traditional French cooking,
Italian cuisine,
Traditional Swiss cuisine,
Grill
in Levron
Levron Village Café.

Come and enjoy the sun on our well exposed terrace. The Café Restaurant du Levron offers a warm atmosphere for a meal with family or friends, a social gathering or just a refreshment after a nice walk on our mountain pastures.
Tuesday

9:00 AM - 2:30 PM

4:30 PM - 11:00 PM

Wednesday

9:00 AM - 2:30 PM

4:30 PM - 11:00 PM

Thursday

9:00 AM - 2:30 PM

4:30 PM - 11:00 PM

Friday

9:00 AM - 2:30 PM

4:30 PM - 11:00 PM

Saturday

9:00 AM - 11:00 PM

Sunday

9:00 AM - 11:00 PM