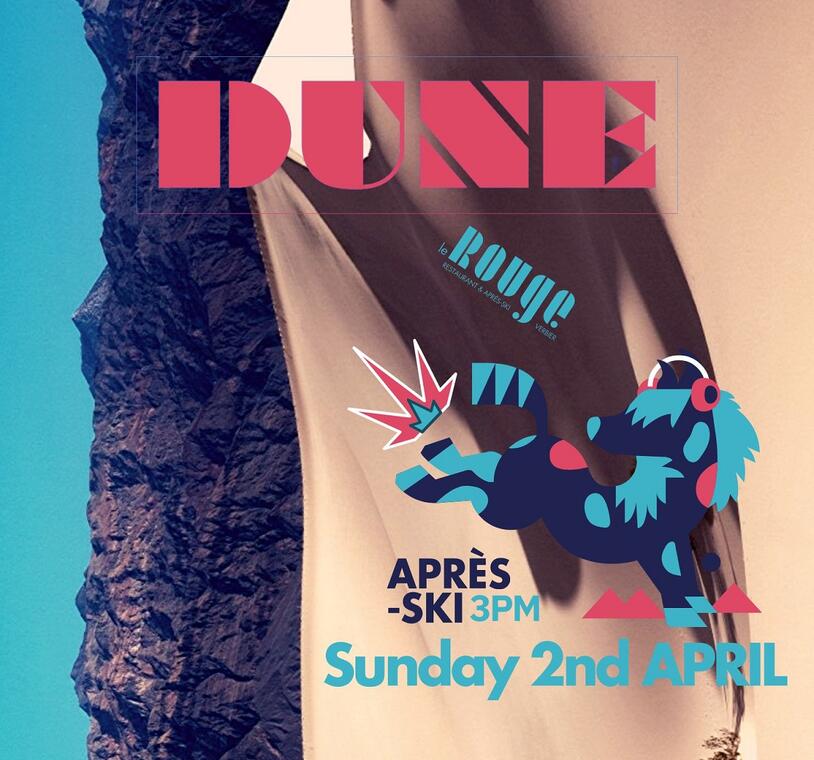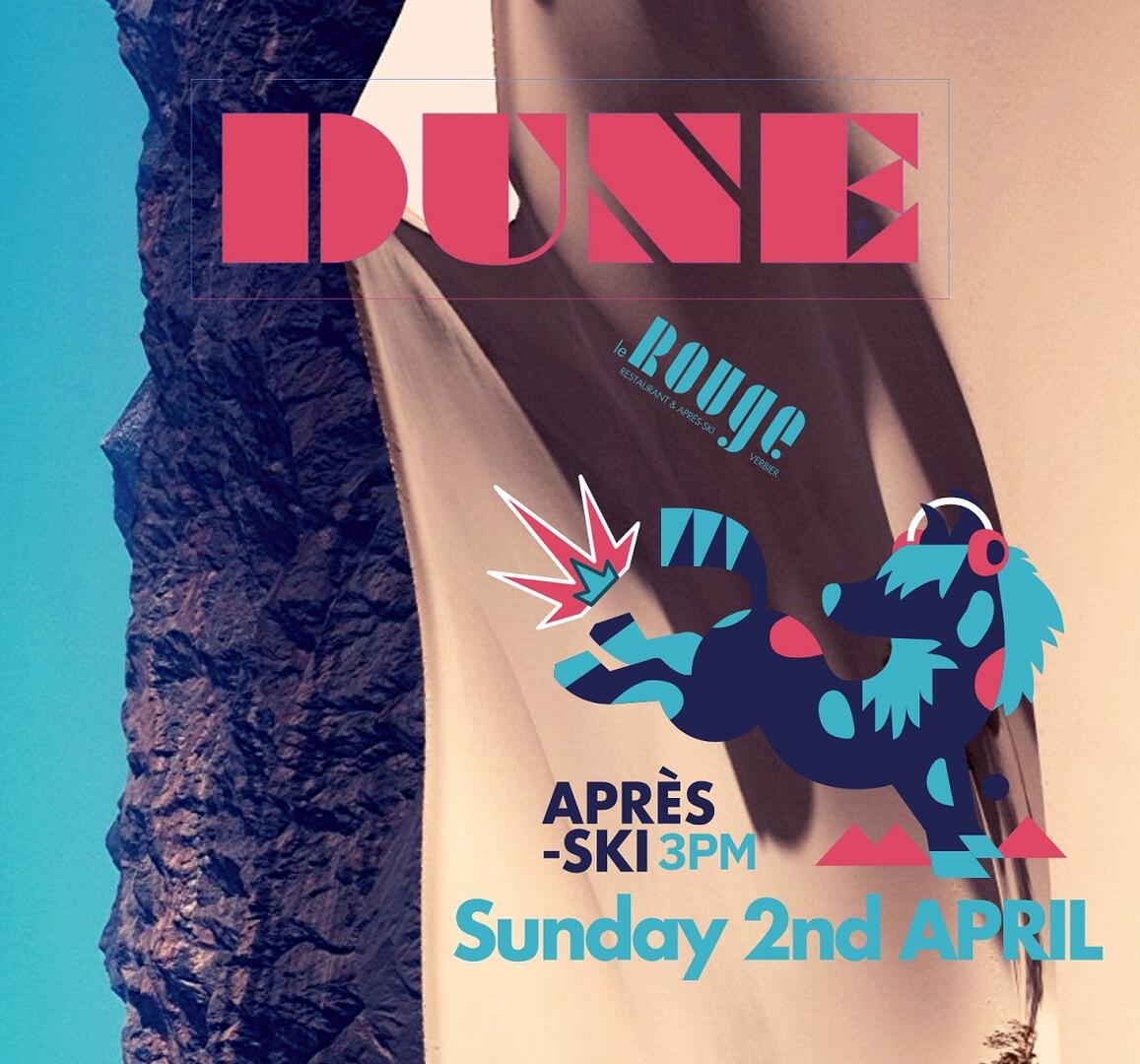 Dune Live @LeRouge
Entertainment/recreation,
Show,
Sound and light,
Electronic music,
World music,
Various music
in Verbier
Dune is playing live at Le Rouge après-ski
; pounding beats, psychedelic flute solos, funky keyboard !

Renowned for their long and intense sets, Dune loves to improvise and to feel its audience. The band establishes a deep contact with the public and plays accordingly. The proximity that offers Le Rouge après-ski makes it the perfect place to welcome such a show.
Dune x Le Rouge invite you on a progressive minimal house trip, full of mysterious and exotic influences. Aren't you curious?
Schedules

On

April 2, 2023

from 3:00 PM to 7:00 PM