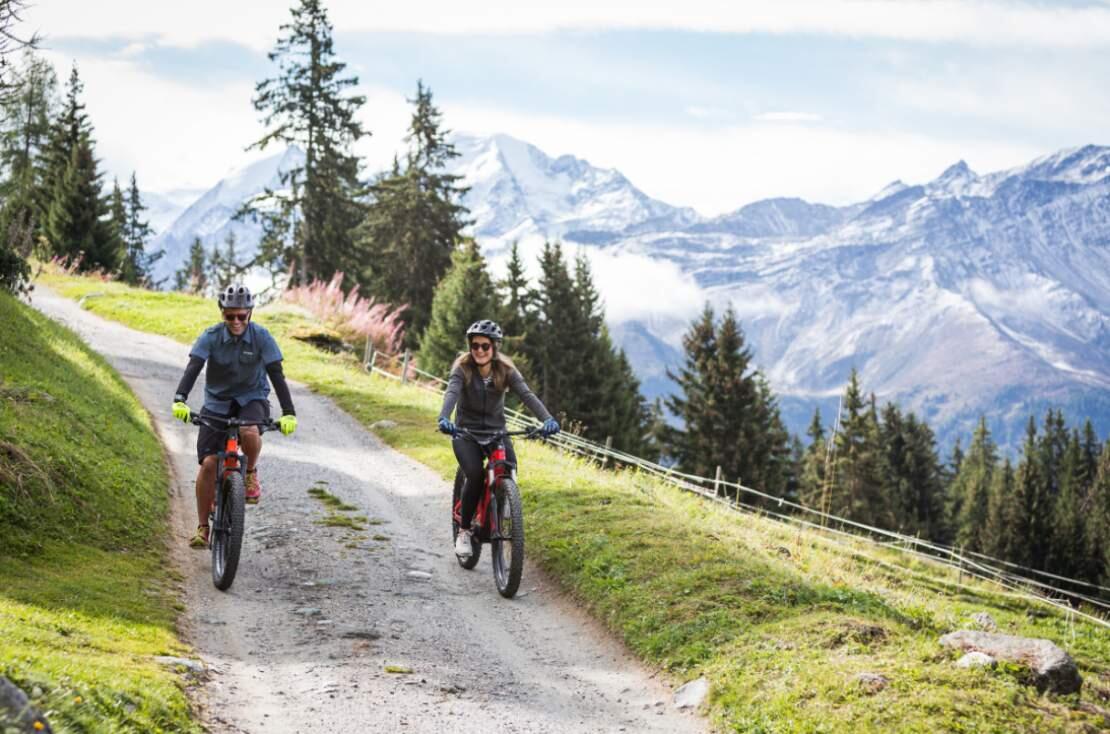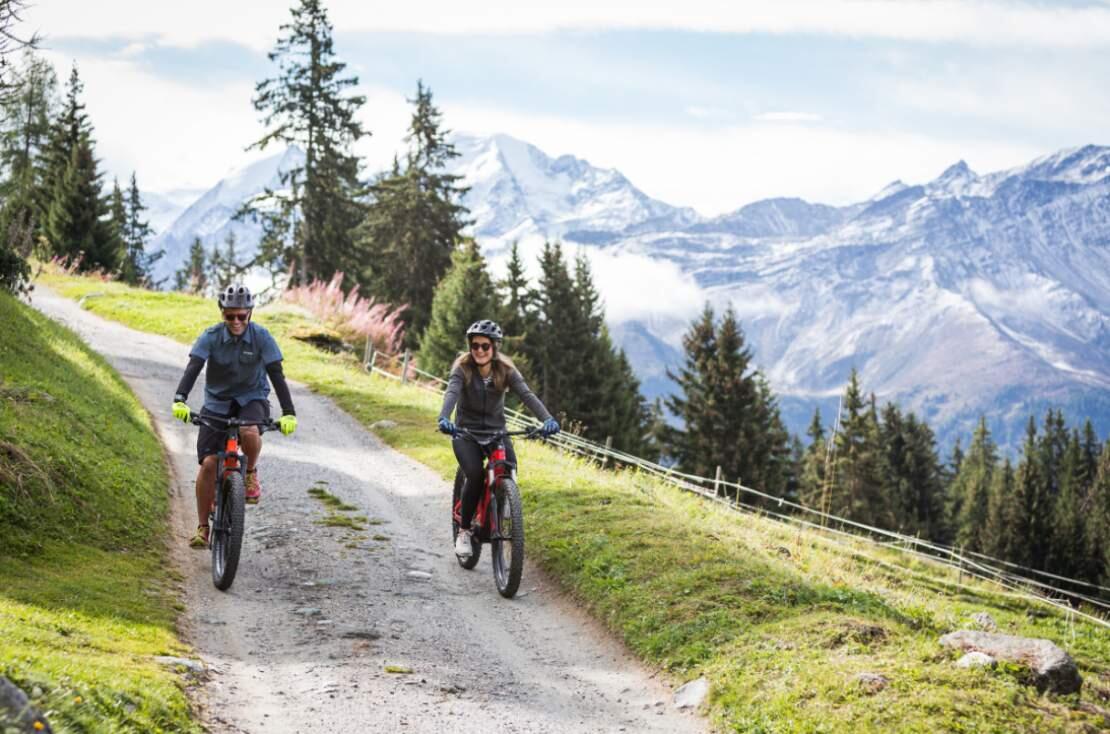 Enduro 02 (beginner) Ruinettes - Clambin - Le Châble
Sport,
Cycling sports,
Enduro itinerary
in Verbier
This route, ideal for beginners, sets off from Les Ruinettes and then heads down towards Le Hatay.

Take the forest path up to Le Hattey and then on to Clambin. After a few zigzags, follow the Route du Soleil to Sarreyer. Shortly afterwards, take a left fork on the dirt path and continue to Lourtier. You'll then follow the tarmacked road to Champsec and take the road on the right when you reach the Créa'Bois carpenter's shop. The route then continues on smaller roads until it reaches Le Châble.
Spoken languages

Documentation

GPX / KML files allow you to export the trail of your hike to your GPS (or other navigation tool)