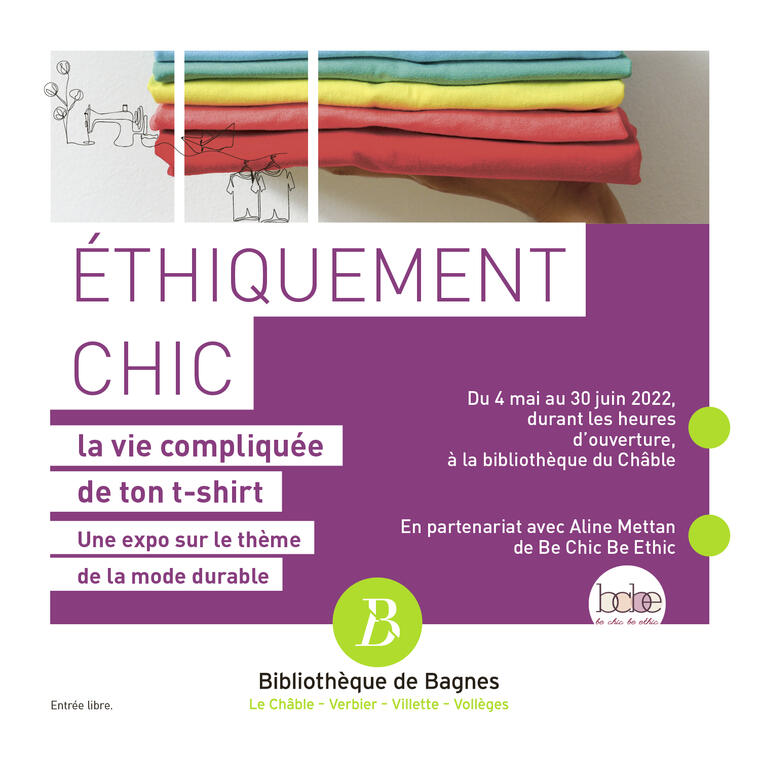 Exposition Ethiquement Chic
Cultural,
Exhibition,
Fashion,
Organic,
Flowers plants,
Water,
Creative pastimes,
Environment,
Textile
in Le Châble
Expo « Ethiquement chic : la vie compliquée de ton t-shirt », une expo sur le thème de la mode durable.

During the opening hours of the Le Châble library
Free admission.
Workshops and a conference on the theme will also take place during the month of May.
Spoken languages

Documentation
From

May 4, 2022




until

June 30, 2022
Tuesday

9:00 AM - 8:00 PM

Wednesday

9:00 AM - 8:00 PM

Thursday

9:00 AM - 8:00 PM

Saturday

9:00 AM - 8:00 PM

Durant les heures d'ouverture de la bibliothèque