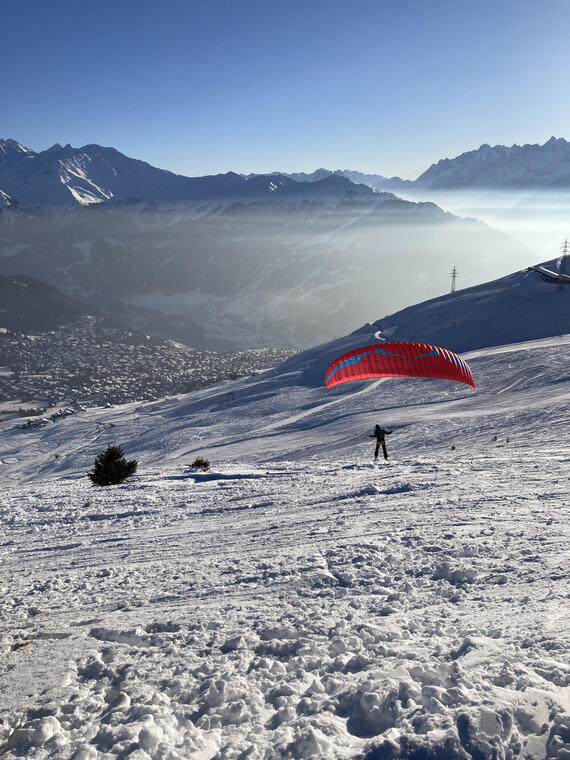 Flight and ski Verbier
Sports and leisure,
Competitive sport,
Aerial sports
in Verbier
Flying and skiing competitions. Precision landings along the slopes

Participants start at the Chalet des Elfes in the Savoleyres sector. They have 6 posts to get a maximum of points. They land above the Esserts runway. 3 rounds over two days. Prize-giving at the landing on Sunday at noon.
From

February 4, 2023




until

February 5, 2023
Monday

10:00 AM - 3:00 PM

Tuesday

10:00 AM - 3:00 PM

Wednesday

10:00 AM - 3:00 PM

Thursday

10:00 AM - 3:00 PM

Friday

10:00 AM - 3:00 PM

Saturday

10:00 AM - 3:00 PM

Sunday

10:00 AM - 3:00 PM