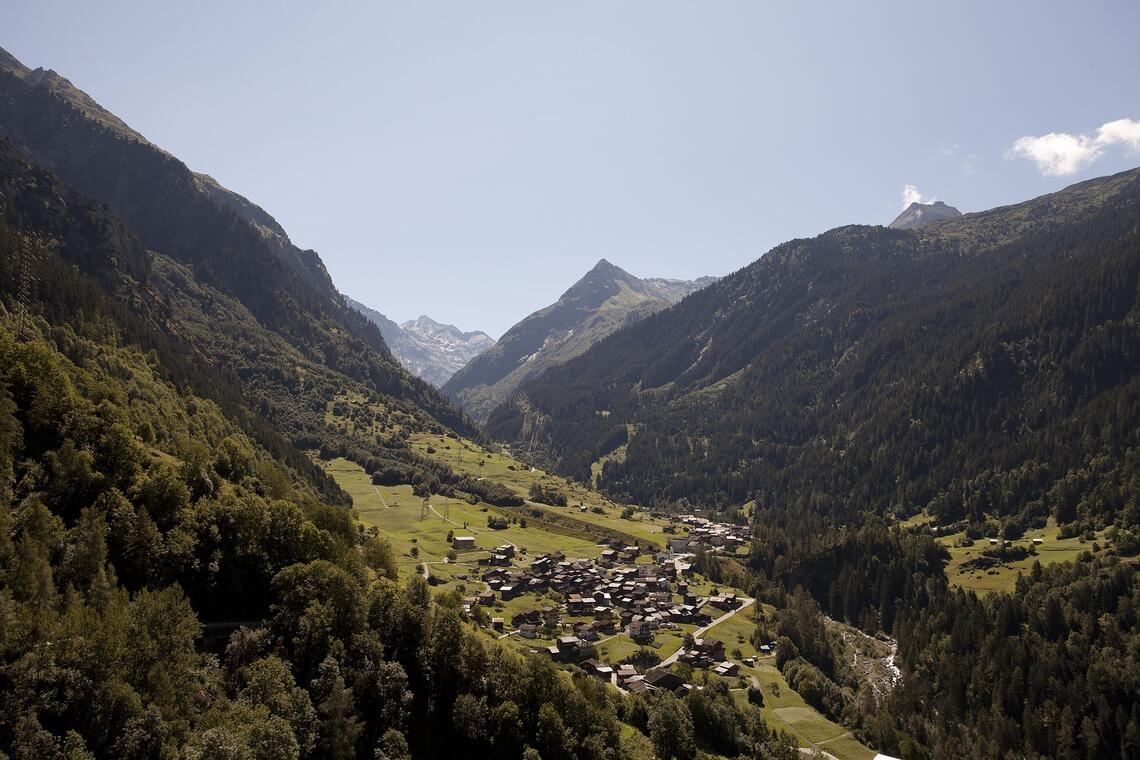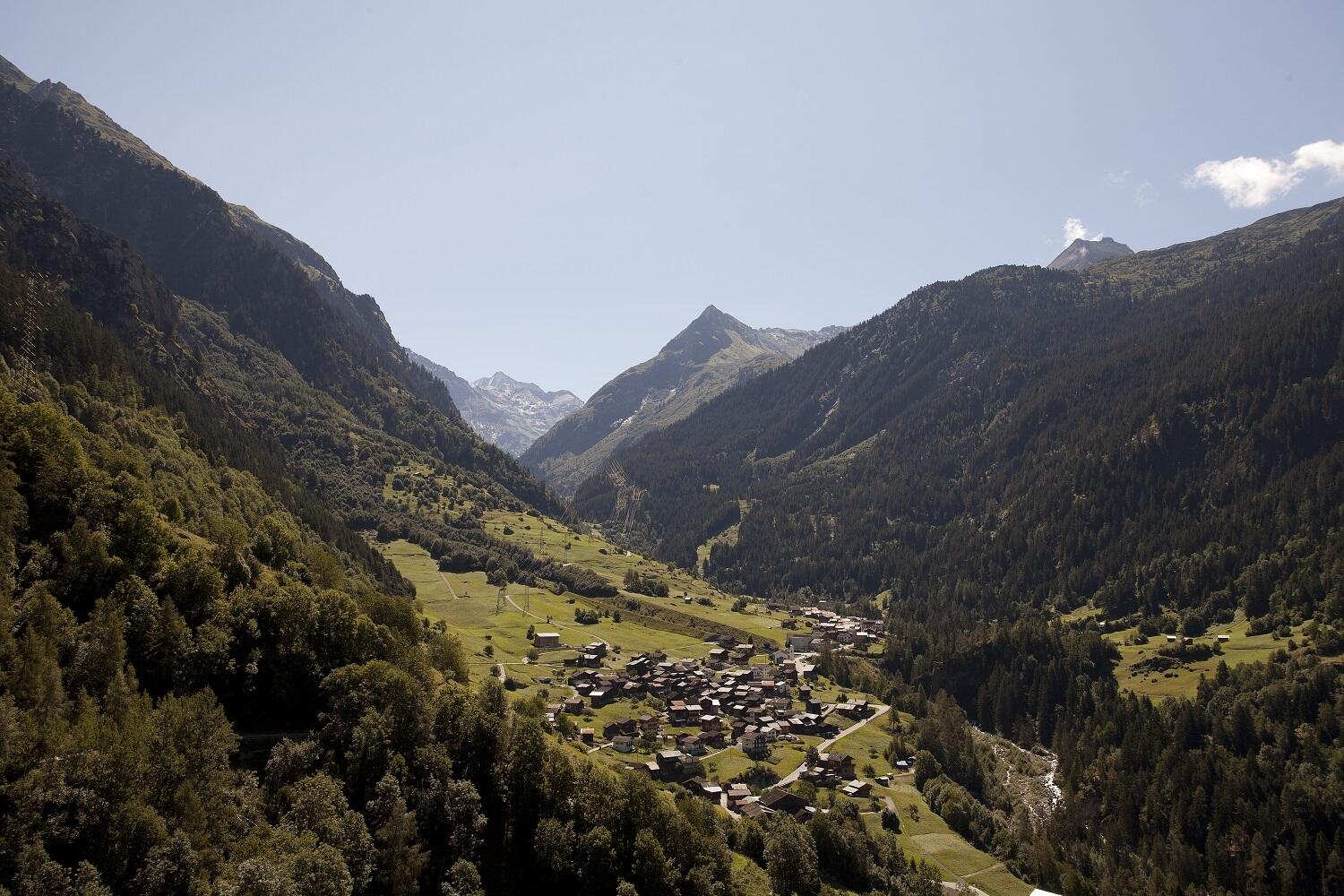 Lourtier appears to control the access to the top of the Valley. It does indeed occupy the last plateau before the two sides of the Dranse begin to narrow. 

In 1932, Lourtier attracted national media coverage with the building of the church designed by the architect Alberto Sartoris. lts concrete structure and
its one-sloped roof offers a clash of styles at the centre of this mountain village. Lourtier is also the village where the inventor of the Glacier Theory, Jean-Pierre Perraudin, was born and his birthplace has become the site of the Glacier Museum.