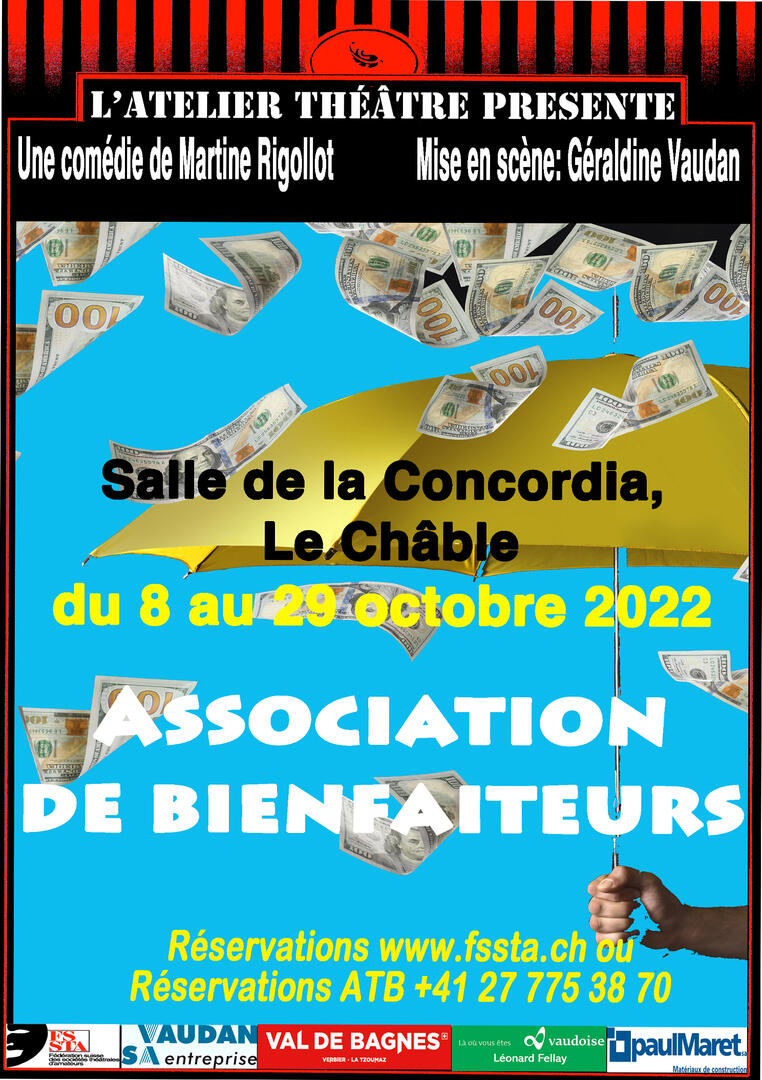 Show : Association de bienfaiteurs
Cultural,
Show,
Theatre,
Comic
in Le Châble
Every year, except in 2020 and 2021 for reasons we all know, the Atelier-Théâtre de Bagnes has become accustomed to making its faithful audience laugh during the month of October... and 2022 should be no exception to this rule...

Unemployed and about to be evicted, Marco decides to rob the bank whose manager has refused him a loan.
But nothing will happen as he had planned, and the situation will take an unusual turn...
From

October 8, 2022

to

October 29, 2022
On

October 8, 2022

From

October 14, 2022




until

October 16, 2022

From

October 21, 2022




until

October 23, 2022

From

October 28, 2022




until

October 29, 2022
Saturday

8:00 PM - 9:15 PM
Saturday

8:00 PM - 9:15 PM
Saturday

8:00 PM - 9:15 PM