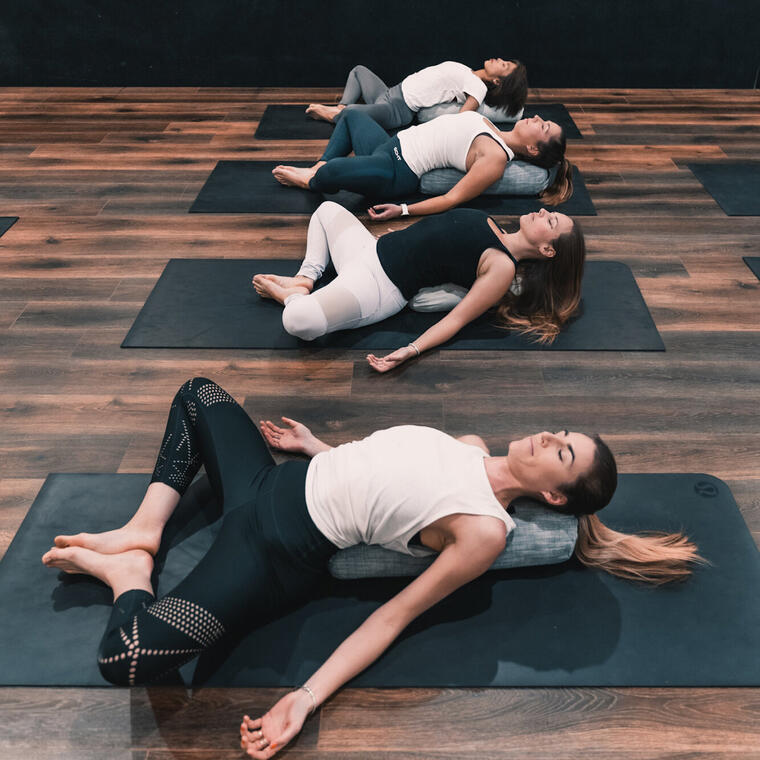 Yin Yoga class at Inspire Studio
Sports and leisure,
Yoga
in Verbier
Expect a quiet contemplative class to stretch and release.

Yin yoga uses longer held postures in a passive way to target the deepest tissues of the body, our connective tissues – ligaments, joints, bones, the deep fascia networks of the body and the meridians. This is contrast to a Yang yoga practice such as Vinyasa yoga which targets the muscles.
From

November 7, 2023

to

December 30, 2023
From

November 7, 2023




until

December 30, 2023
Tuesday

7:00 PM - 8:00 PM

Wednesday

7:00 PM - 8:00 PM

Thursday

7:00 PM - 8:00 PM

Saturday

7:00 PM - 8:00 PM