GETTING AROUND VERBIER-VAL DE BAGNES
Once you're on spot, there are lots of ways of reaching every part of the resort. Whether you prefer moving around on foot, on two or four wheels, or using various forms of public transport, you'll find all the information you need below.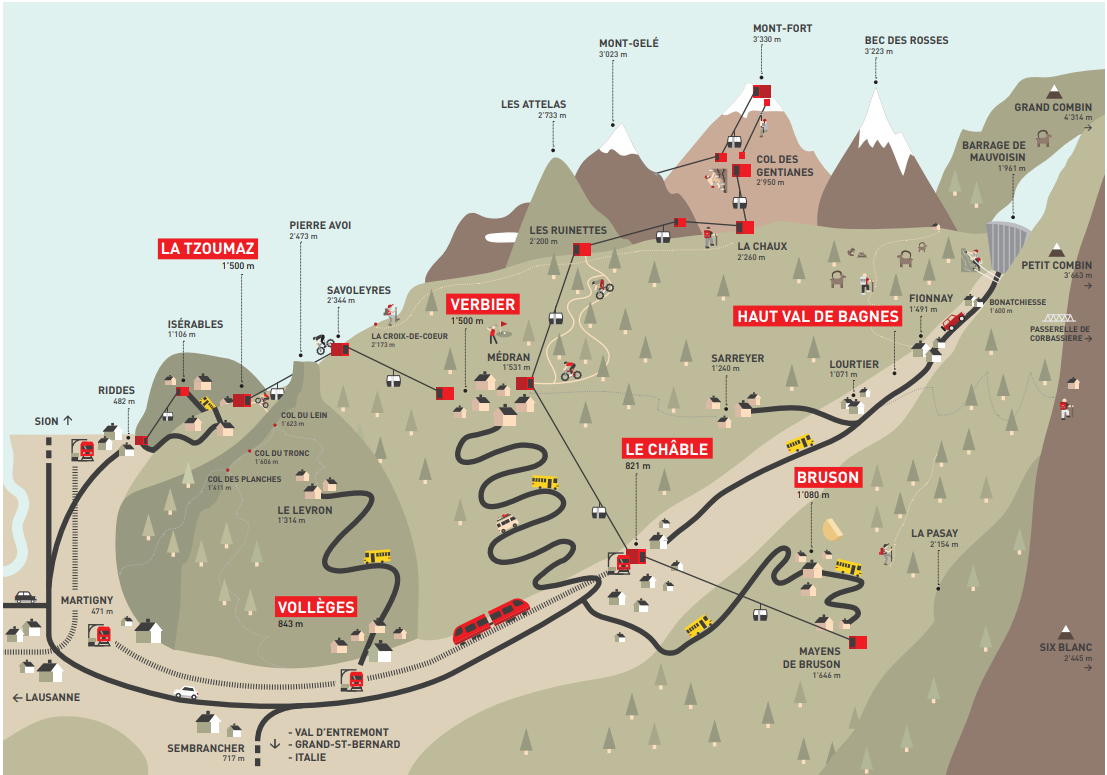 Le Chable – Verbier lift is part of the public transport system.
Its opening hours are therefore extended from 5.15 a.m. to 11.50 p.m., Monday to Sunday!
In addition, your half-fare or general season ticket will be recognised on this section.
Looking for inspiration?
Unexpected adventures await you in a paradise of extreme sports, sophistication and relaxation in the heart of nature. What are your key ingredients for a successful stay in the mountains? Here are a few suggestions.