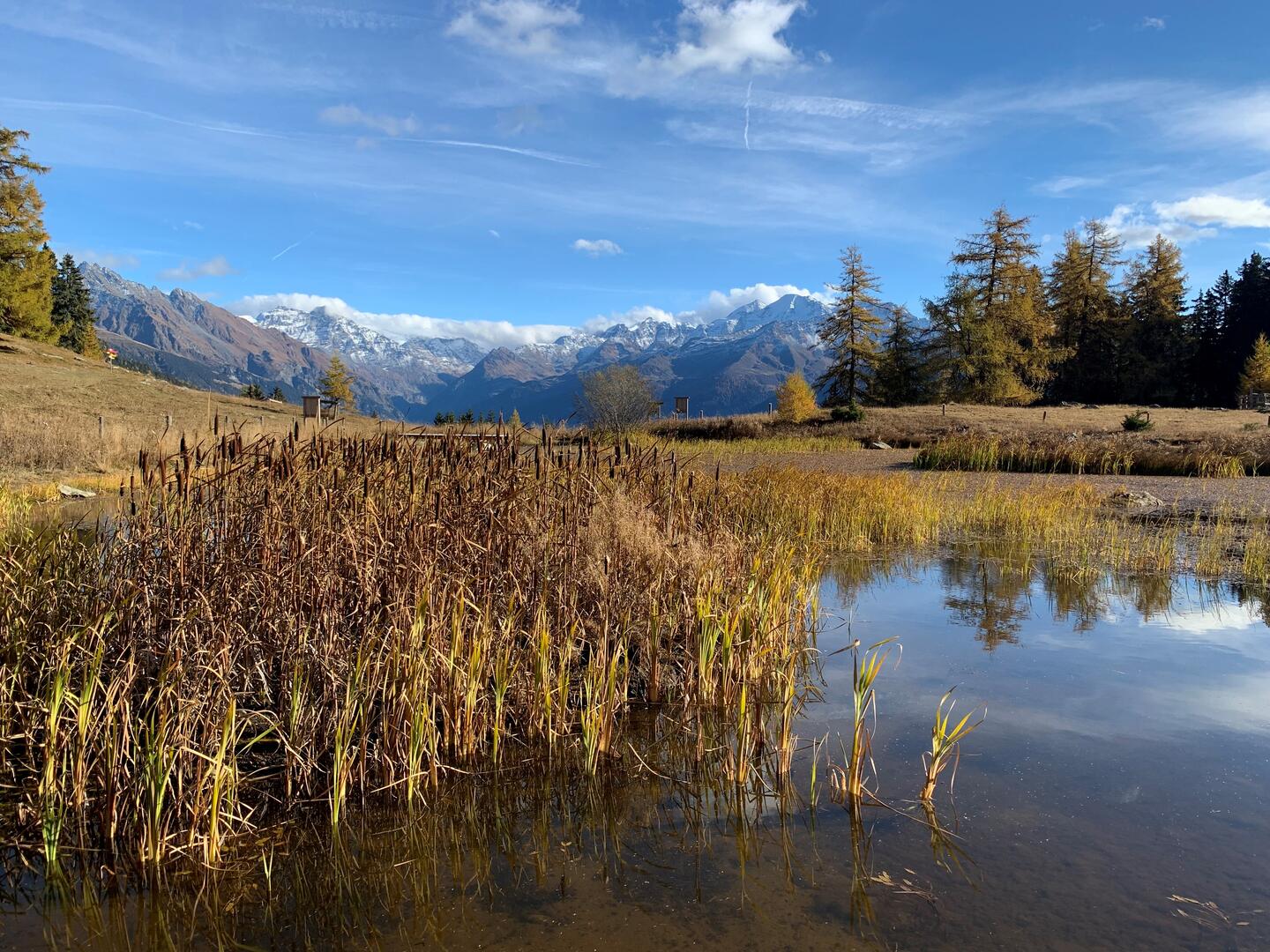 Historic path and Goilly du Lein
This regionally significant path is classified in Switzerland's Federal Inventory of Historic Transport Routes.

Throughout the Middle Ages, this path provided direct access to the Bagnes valley from the Rhône Valley. The approach from Sembrancher may have been less steep, but it was rugged and exposed to flooding from the Dranse. Located just below the Pas du Lein, the Goilly du Lein is a well-maintained, protected marsh. In the local dialect, its name goilly means marsh. This humid biotope is situated in a glacial rock basin which formed when the glaciers retreated.