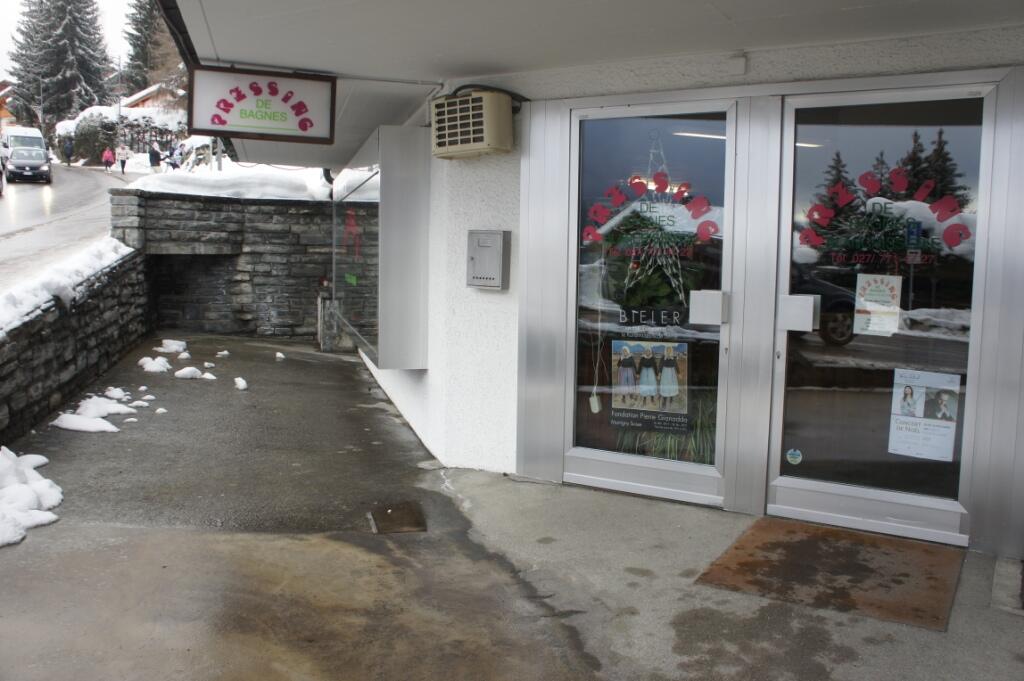 Pressing de Bagnes
Services,
Useful services,
Launderette
in Verbier
The Bagnes dry cleaner has been there to serve you for many years.

Our motto is: "quality work, for satisfied customers! "

We clean for you: cushions, duvets, pillows, sheets, curtains, shirts, jackets, trousers, suits. We do dry cleaning and ironing for you.

All this in a fast and quality service.
Monday

8:00 AM - 11:30 AM

2:00 PM - 6:30 PM

Tuesday

8:00 AM - 11:30 AM

2:00 PM - 6:30 PM

Thursday

8:00 AM - 11:30 AM

2:00 PM - 6:30 PM

Friday

8:00 AM - 11:30 AM

2:00 PM - 6:30 PM

Saturday

8:00 AM - 12:00 PM