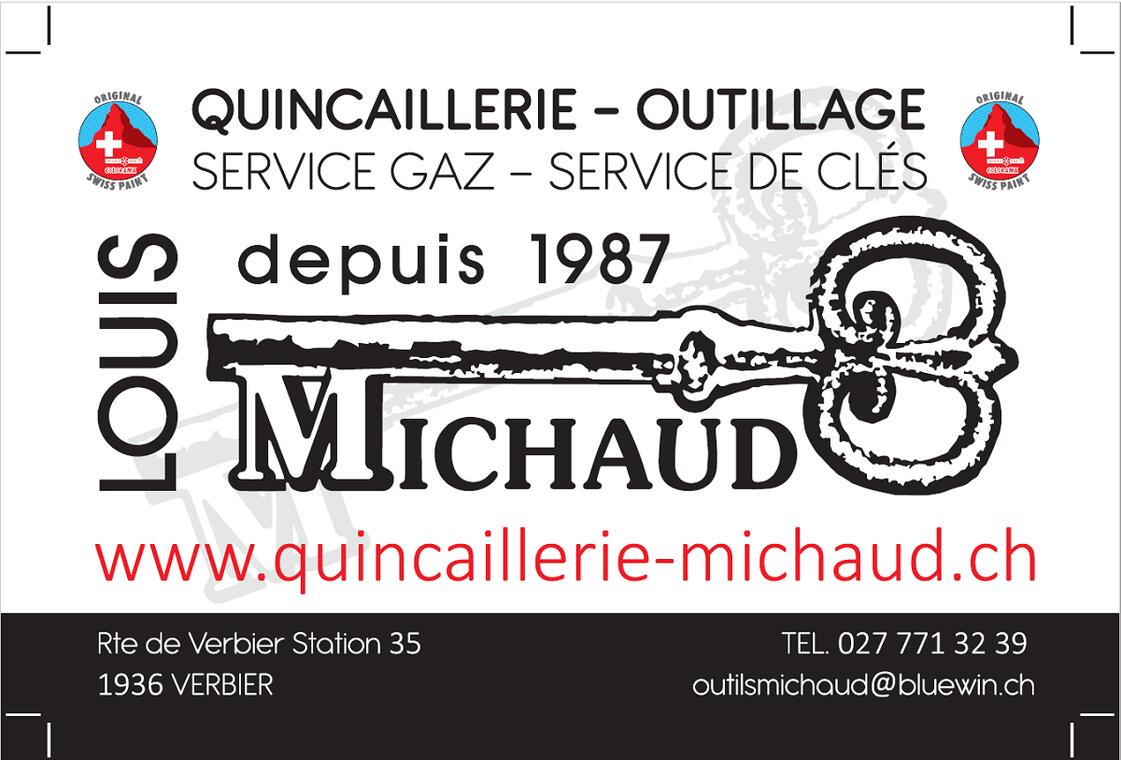 Quincaillerie Michaud SA
Shops,
Do It Yourself Shops,
Hardware
in Verbier
Quincaillerie Michaud SA is your supplier for various products in Verbier.

A family business founded in 1987 by Alexis Michaud, Quincaillerie Michaud SA was taken over by his son Louis in 1992.

In 1998, we decided to give a new lease of life to the hardware store - which now has 4 employees - by moving to a larger location.

Our experience of more than 30 years and our taste for work well done mean that we are always ready to help and advise you according to your requests and expectations, which also enables us to offer you a quality after-sales service.
Monday

7:30 AM - 12:00 PM

1:30 PM - 6:00 PM

Tuesday

7:30 AM - 12:00 PM

1:30 PM - 6:00 PM

Wednesday

7:30 AM - 12:00 PM

1:30 PM - 6:00 PM

Thursday

7:30 AM - 12:00 PM

1:30 PM - 6:00 PM

Friday

7:30 AM - 12:00 PM

1:30 PM - 6:00 PM

Saturday

8:00 AM - 12:00 PM

2:30 PM - 5:00 PM