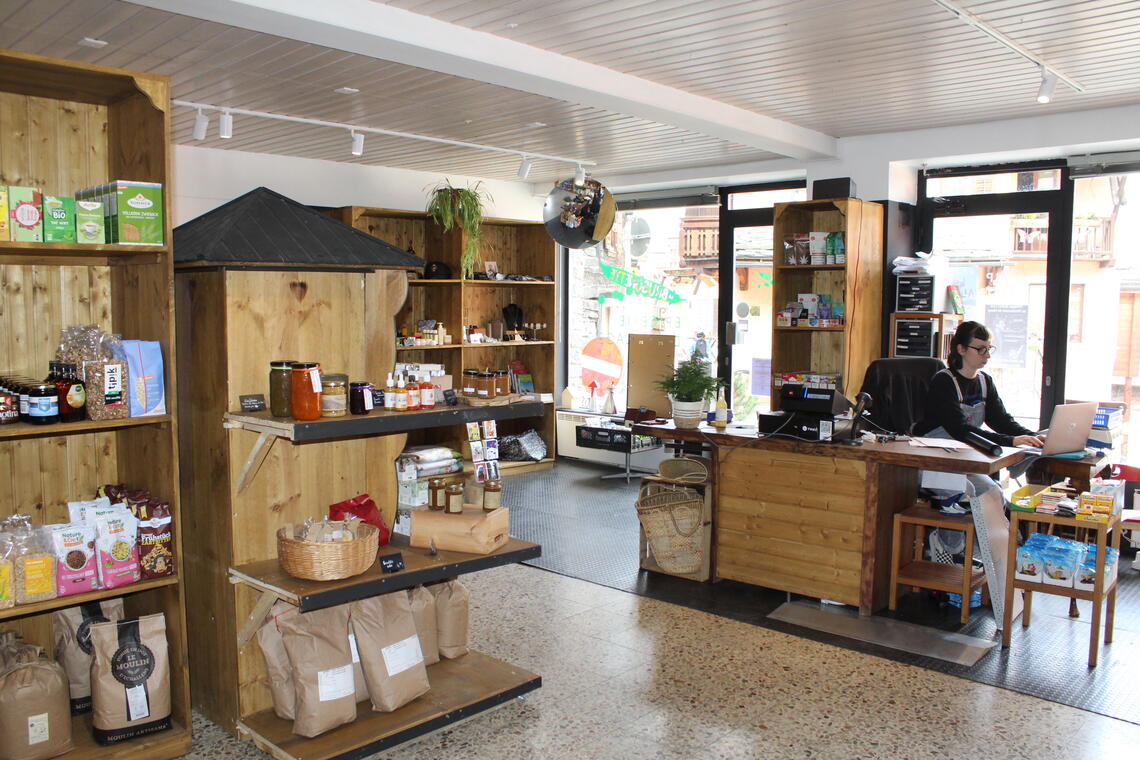 La Brusonette
Shops,
Food shop,
Grocer,
Local producers' sales outlet
in Bruson
La Brusonette is the village grocery store! Its wish is to promote the local economy.

The grocery store offers the possibility to find all kinds of fresh and basic local products, as well as cosmetics, reconditioned toys and items from the PALP Festival boutique. It promotes local products and also offers a meeting place.
Environment

Mountain location

Close to a public transportation

Village centre

Bus stop < 500 m

Spoken languages
Monday

8:30 AM - 12:30 PM

1:30 PM - 6:30 PM

Tuesday

8:30 AM - 12:30 PM

1:30 PM - 6:30 PM

Wednesday

8:30 AM - 12:30 PM

1:30 PM - 6:30 PM

Thursday

8:30 AM - 12:30 PM

1:30 PM - 6:30 PM

Friday

8:30 AM - 12:30 PM

1:30 PM - 6:30 PM

Saturday

8:30 AM - 12:30 PM

1:30 PM - 6:30 PM

Sunday

8:30 AM - 12:30 PM

1:30 PM - 6:30 PM