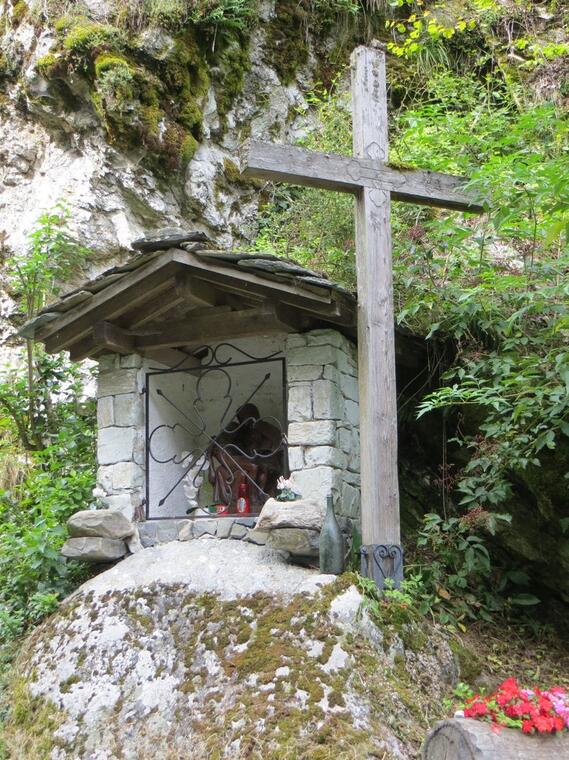 Versegères Oratory
Historic site and monument,
Religious heritage
in Verbier
"At the heights of Versegères", as our forefathers used to say, at the entry to the Torrent-Noir valley, there is a little oratory dedicated to Our Lady of Compassion.

In 1754, Bishop Jean-Hildebrand Roten granted 40 days of indulgence to people who went to pray there. The Virgin Mary in this oratory is currently known as "Our Lady of Prompt Succour". A procession makes its way up here from Prarreyer Chapel on the evening of 15 August.